Burn for me: a Hidden legacy novel
EAudiobook
2014
#1 New York Times bestselling author Ilona Andrews launches a brand-new Hidden Legacy series, in which one woman must place her trust in a seductive, dangerous man who sets off an even more dangerous desire . . . Nevada Baylor is faced with the most challenging case of her detective career-a suicide mission to bring in a suspect in a volatile situation. Nevada isn't sure she has the chops. Her quarry is a Prime, the highest rank of magic user, who can set anyone and anything on fire. Then she's kidnapped by Connor "Mad" Rogan-a darkly tempting billionaire with equally devastating powers. Torn between wanting to run and wanting to surrender to their overwhelming attraction, Nevada must join forces with Rogan to stay alive. Rogan's after the same target, so he needs Nevada. But she's getting under his skin, making him care about someone other than himself for a change. And, as Rogan has learned, love can be as perilous as death, especially in the magic world.
Item Details
Subjects:
Genre: Fantasy fiction.
Other Authors:
ISBN:
Edition: Unabridged.
Description:
1 online resource (1 audio file (12hr., 46 min.)) : digital.
digital Digital recording
data file
Notes:
Access restricted to subscribing institutions.
Digital content provided by hoopla.
Read by Renée Raudman.
Mode of access: World Wide Web.
Link to PAC
These series blend paranormal romance with engaging storytelling and lively plots in which human women navigate supernatural societies and romantic relationships. Both offer detailed settings, particularly the Dark Ones series, set in the Czech Republic. -- Kaitlyn Moore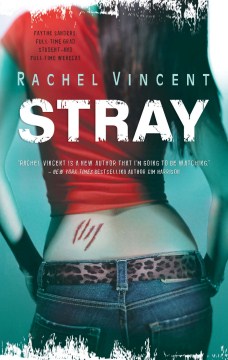 In these paranormal romance series, strong female characters learn the ropes of supernatural societies -- Hidden Legacy's powerful magical Houses, and the werecat families of Shifters. Both also feature detailed world-building, alliances with life-or-death stakes, and steamy relationships. -- Kaitlyn Moore
In these engaging paranormal romance series, sorcery and magic overlay the real world. Both follow women who discover their own magical powers, then become embroiled in supernatural intrigues, though the Hidden Legacy series is grittier than the All Souls Trilogy. -- Kaitlyn Moore
Reader Reviews
★★★★★ Great book
By Belladawna on Mon, 19 Dec 2016 12:15:38
I've read this author before, and yes there are some simularities to here other characters, but it was really good. I hope to read more in this series.
★★★★★ a winner
By Zarahf on Thu, 21 Jan 2016 14:30:32
I almost passed this one up because I find that cover so horrible. But it was on sale at Amazon yesterday and I love the Kate Daniels series, so I gave in and snagged it. I'm glad I did. Turns out the heroine is nowhere near the limpid fashionista that cover makes her look like. In fact, that cover presents the entirely wrong tone/feel for the whole novel. Thank goodness or I wouldn't have liked it anywhere near as much. Nevada is awesome. She held her own, kicked some serious ass and still felt like a woman. Rogan is an alpha's alpha type man and while he was an asshole, I enjoyed his upfront jerkery. Together, however, the two were just freakin' hilarious. That's the main thing I appreciated about this book, the humor. Now, I did think there was an awful lot of, 'Oh, his manly, masculine maleness is sooo sexy.' *Rolls eyes* And, while I get that his moniker was Mad Rogan, it felt really strange to hear him introducing himself by that name, as if Mad was his first name. Lastly, the epilogue felt really contrived. But I stayed up until 2am to finish it and if the sequel was out (not until Oct. 2015 apparently) I'd have bought it before going to bed so I could start it today.
★★★★★ good!
By sky on Sun, 09 Aug 2015 01:24:08
For readers of the Kate Daniels series, I'd day you'll love this series too. Very similar in a number of respects, but different enough to keep it interesting. If you've never read books by this author before, she's a very, very skilled writer on merit. The subject matter is a romance novel / supernatural detective mix, with a lot of innovative and original story telling.
★★★★★ Great fun!
By Library Chic on Wed, 22 Apr 2015 09:04:34
Rather different that her other series... The male antagonist is crueler, more indifferent to human life than previous characters in the Kate Daniels series. Great story, can't wait for the next installment.
★★★★★ The Book Has Sparks
By Mellyn on Fri, 28 Nov 2014 23:58:05
After beta-reading this new book by Ilona Andrews I can say this trilogy promises to be as much fun to read as The Kate Daniels series-if sadly shorter. Since her father died Nevada Baylor is the main wage earner for her loving, oddball family of seven. She will do anything to keep them safe and secure, even seek out and capture a dangerous high level pyrokinetic mage. But she is in way over her head and if she is to survive she will need to depend on the help of an equally dangerous telekinetic mage named Mad Rogan. Despite a first encounter even more unfortunate than that between Kate and the Beast Lord sparks fly between these two. But no matter how hot and irresistable Mad Rogan is Nevada knows there is not hope of a lasting relationship between them. Not only is he so far above her in the social pecking order that she might as well be the chicken feed, but he is also certainly a sociopath and most likely a psychopath as well. As they race to save the city of Houston from a modern day version of Mrs. O'Leary's cow Rogan chips away at her attempts to maintain a strictly professional relationship. Through her adventure Nevada discovers unexpected strength especially in her rare magical talent. Perhaps she and Rogan aren't as mismatched as she thought.
Professional Reviews
There are no professional revews for this title.
Additional Information
There is no additional information for this title.